LibreNMS public status page
1 minute read
Creating a custom status page using the LibreNMS API
A while back in 2019‑12‑07 I created a area in my ASP.NET Core website to host a status page for LibreNMS using my .NET Standard client library for LibreNMS.
This allows me to have a public status page for my hosted services.
Devices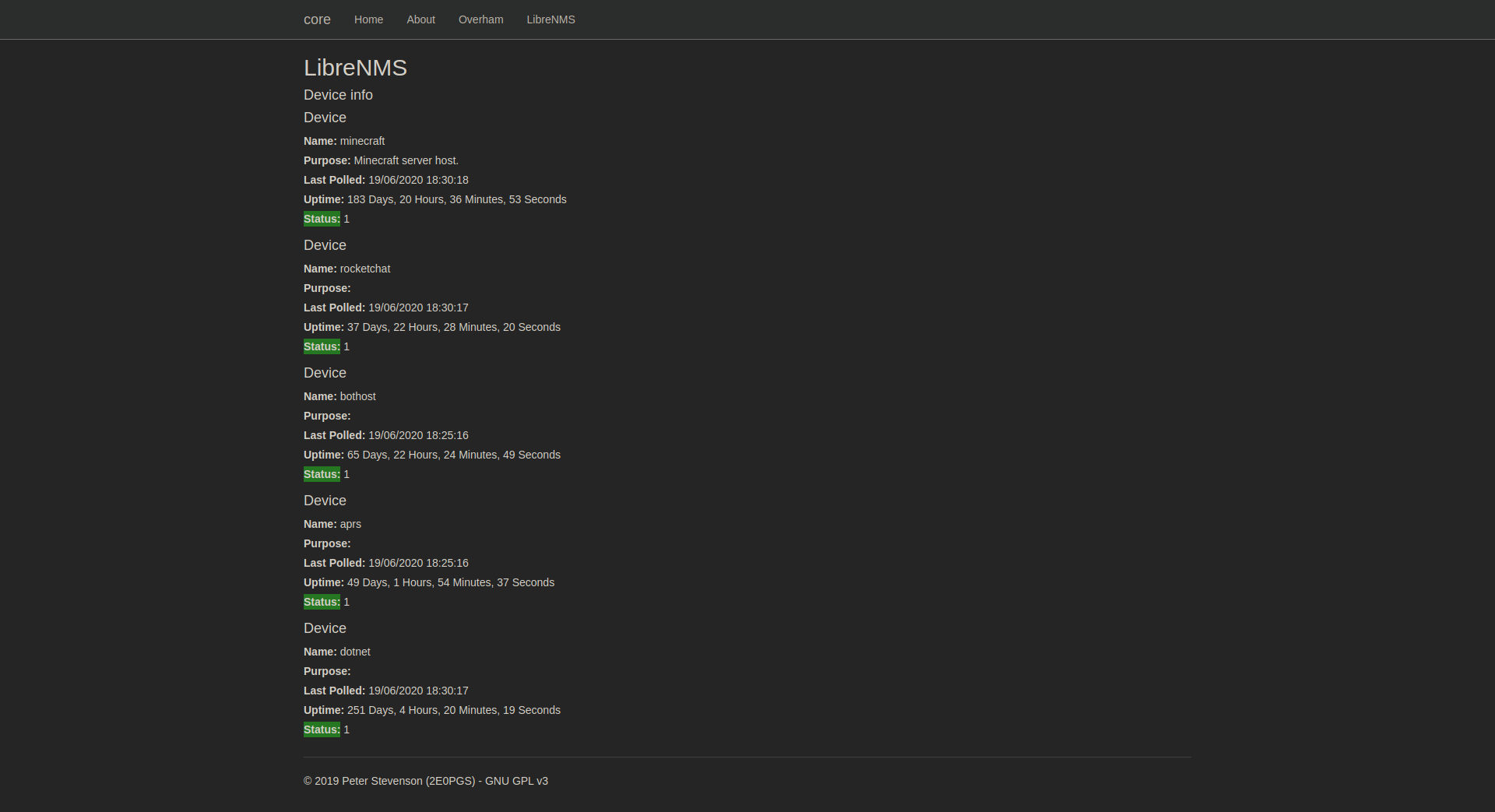 Services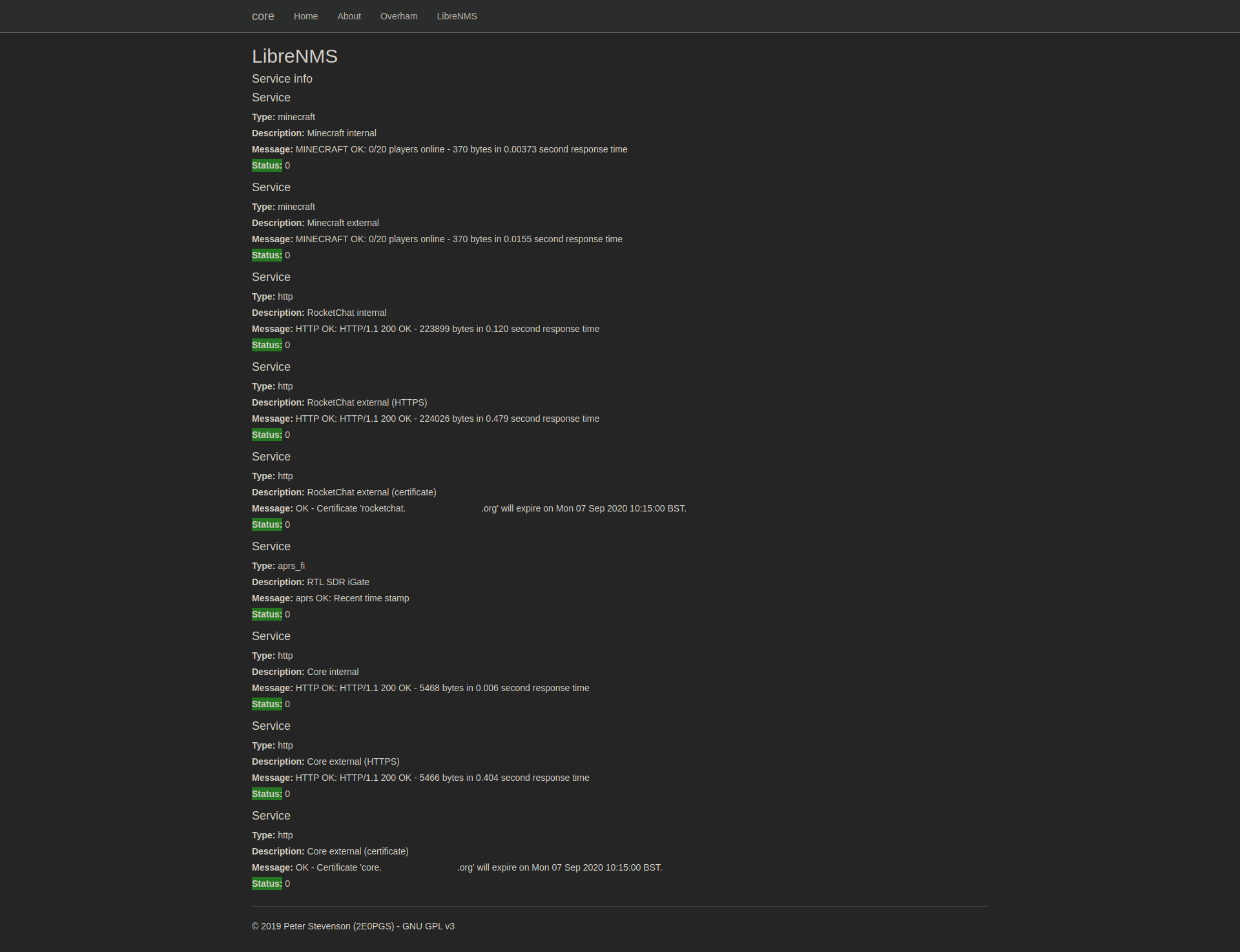 Services in error state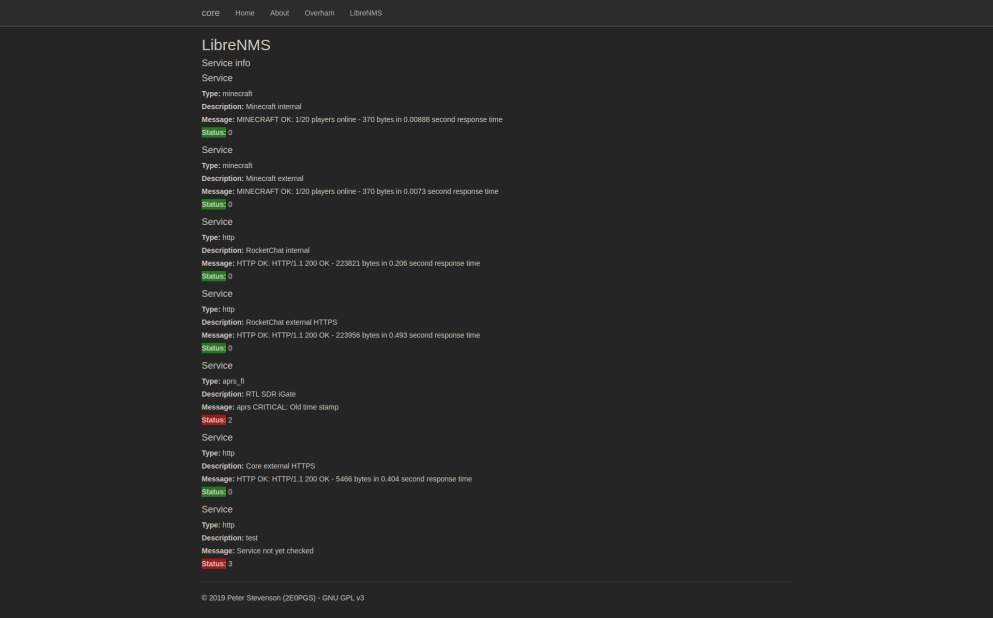 See also
I feedback.
Let me know what you think of this article on twitter
@M3PGS
or leave a comment below!